Axle Weighbridge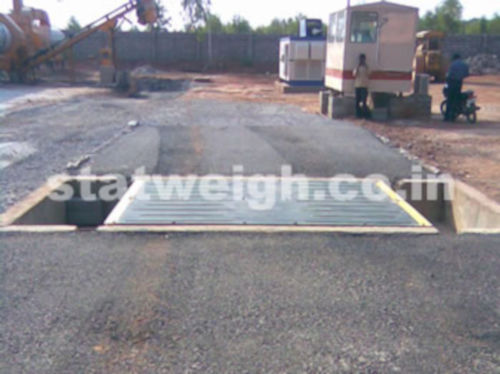 Axle weigh bridges are ideal weighing system for weighing trucks in the following types of industries :
Ready Mix Concrete Plants
Asphalt Mix Plants
Aggregate Crusher Plants
Bio-mass energy Units
Waste management Units
Axle weigh bridges has tremendous benefits like, Low Cost, Low Foundation work, Low Transportation Cost and quick to install.
Civil foundation work can be completed in 2 to 3 days and the weigh bridge itself can be installed in just ONE day !!
Hundreds of such systems working around the world.
Axle Weighbridge Salient Features
Very low cost
Low expenditure on civil foundation
Quick delivery
Installation in one day
IP-68 protection for load cells
Fully protected from lightening
Very powerful software (axsoft), gives total control & accountability
Very rugged instrumentation to give seam less performance
Capacities ranging from 20 ton onward
Manufactured in a zero-tolerance zone
Hundreds on installations around the world
ISO 9001 Certified
For more details about Axle Weigh bridges Contact us