Weighbridge Digitizer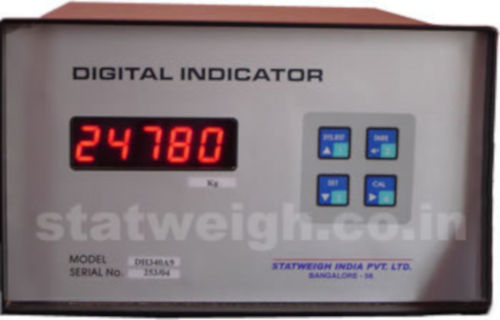 The DH340A9 digitizer is the latest in technology for weighing application. The DH340A9 is built around a micro - controller and uses a Sigma - Delta converter for digitizing. With an internal resolution of 1 / 100000 it operates rapidly giving highly stable and accurate readings.
The DH340A9 can source up to 10 load cells and can be digitally calibrated. It is fully programmable by the user and is secured by a combination of a Password and a hardware lock.
The front panel has a set of soft touch keys which allows the authorized user to program the system and set parameters. The DH340A9 has a 5- digit , 7 - segment, LED display on it's front panel.
The DSH340A9 is provided with two ports. A RS232C port for communication to a PC, and a BCD port for sending data to our L505RD out door display.
For more information about Weighbridge Digitizer Contact us